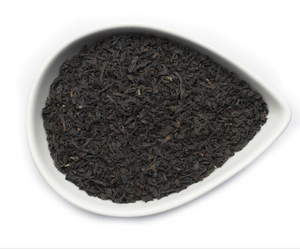 Organic Ceylon tea comes from partially oxidizing young tea leaves and is revered as a lively classic with a smooth taste that is not too bitter. A perfect brew for afternoon tea, Ceylon pairs wonderfully with your favorite teacakes.
This delicious tea is expertly tended and harvested at high elevations in Sri Lanka, which was once known as Ceylon. These biodiverse tea gardens also grow food crops, timber trees, and a variety of vegetation attracting birds and insects, all of which connect to support the health of the farmers and the local ecosystem.
Contains caffeine.
Aroma and Flavor
A deep aroma with a full body, this luscious brew possesses a fragrant essence with a subtle tannic linger.
Brew Instructions
Fill 1 teaspoon of tea in a cloth tea bag or mesh strainer and place in your favorite mug. Pour 8 ounces of boiling water over the tea and allow to steep for 3-5 minutes. Experiment with steep time and quantity of tea and find your ideal cup. Enjoy with a slice of lemon or with cream and sugar!